Working Hand-n-Glove with Local Officials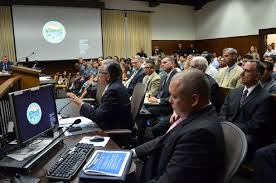 C&C is committed to the underlying development principle that every project it builds serves as a catalyst for needed change, smart growth, and community enrichment. To this end, C&C works closely with local officials and housing staffs in concert with the community to ensure the housing needs of the locality are met and maintained throughout the development process and beyond.
The C&C staff is directly involved in the day-to-day management of its projects at every stage of design, entitlement, and construction, and consequently the company views each of its developments as a fundamental partnership venture with the local government entities, stakeholders, and the community as a whole. With more than 35 years of experience, C&C Development builds and manages its projects to last and has never sold any of its affordable properties . . . and has no plans to do so.
C&C is constantly seeking new opportunities where affordable housing is needed and welcomed.
Community Outreach
Because of the complexity of residential development, and to gain optimum support from the local community, C&C meets regularly with property owners, neighbors and community stakeholders to identify potential concerns with a proposed development and to incorporate appropriate solutions into the final design. C&C is committed to the enhancement of its properties and communities through aesthetics and economic vitality, as well as active participation in local affairs and social organizations by the company's leadership.